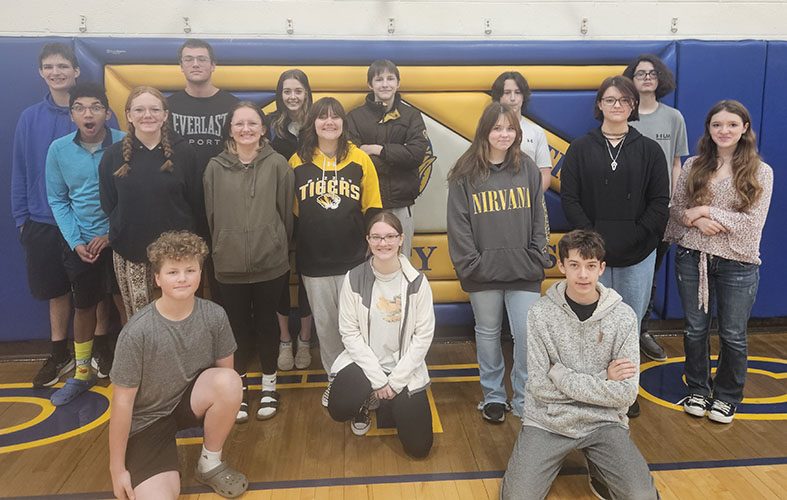 Band Members Earn Spot in All-District Band
The Scott City Band is celebrating their students' achievements after a strong showing at the All-District Band auditions. Seventeen students took part in the audition process, showcasing their musical talents to compete for a spot in the All-District Band. Their hard work and dedication paid off when 11 of those students were successful in gaining a spot in the prestigious group.

The following students earned a spot in the All-District Band:

Junior High
Allie Cohn, alternate flute
Alexia Schumaker, 11th Chair Clarinet
Annamae Lambert 1st Chair Bass Clarinet
Maylene Cherry, 4th Chair Bass Clarinet
Addalynn Glasser, alternate Baritone Sax
William Moore, 4th chair Trombone
Blaine Kinsey, 7th Chair Trombone

High School
Jordan Streiler, 8th Chair Flute
Shayla Sterling, 5th Chair Clarinet
Camden Chamberlain, 10th Chair Trumpet
Nathan Palmer, 6th Chair Tuba

Also auditioned:
Will Backfisch
Quinten Proffer
Brendan Garrison
Sophie Cochran
Camaryn Turner
Hunter Spraggs

The Scott City school district would like to extend a special congratulations to the 11 students who earned a spot in the All-District Band. Their success is a testament to their talent and dedication, and they are a shining example of the excellence that the Scott City Band strives for. Well done to all who auditioned, and a job well done to those who earned a place in the All-District Band!
If you are interested in watching these Scott City students perform with other students in the region, the All-District Band will perform a concert on November 18th, 2023, at 7:00 p.m. The performance will take place at the Kinder Performance Hall, at the Cape Central High School.