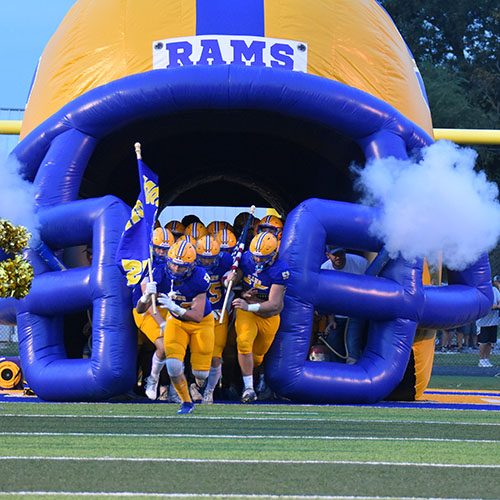 Football Prepares For District Championship Game
Attention Rams fans! Get ready for some exciting high school football action as the Scott City Rams compete for the district title on Friday, November 10th. Their opponent will be the formidable Valle Catholic Warriors, in what promises to be a thrilling game. Kickoff will be at 7:00 p.m. at Valle Catholic's home field in Ste. Genevieve.

Scott City has been in fine form lately, having won 7 games in a row and 9 out of their last 10. Their 70-28 victory over New Madrid Eagles in the district semifinal game was a stunning display of their talent and determination. The Rams have been working hard all season, and their fans are eagerly looking forward to seeing them lift the district title.

The formidable Valle Catholic Warriors, meanwhile, have also earned their spot in the championship game with an impressive 56-14 win over Caruthersville. They have been dominant throughout the season, registering just one loss to the undefeated Class 6 school, Seckman. Fans of both teams are sure to be in for an epic game filled with non-stop action and excitement.

Make sure to come out and support your favorite team as they battle it out for the district title. This is high school football at its finest!